Automating the design optimisation of the composite wing model
5.

Automating the design optimisation of the composite wing model#
Load tutorial into dapta app.
View files on Github.
Duration: 15 min
Driver components can be used to automate complex analysis workflows.
In the previous example, we performed a parametric study on a single variable. In this tutorial we go one step further by re-using the OpenMDAO optimisation component from the Simple optimisation problem example to optimise the wing design for minimum wing incidence at the tip.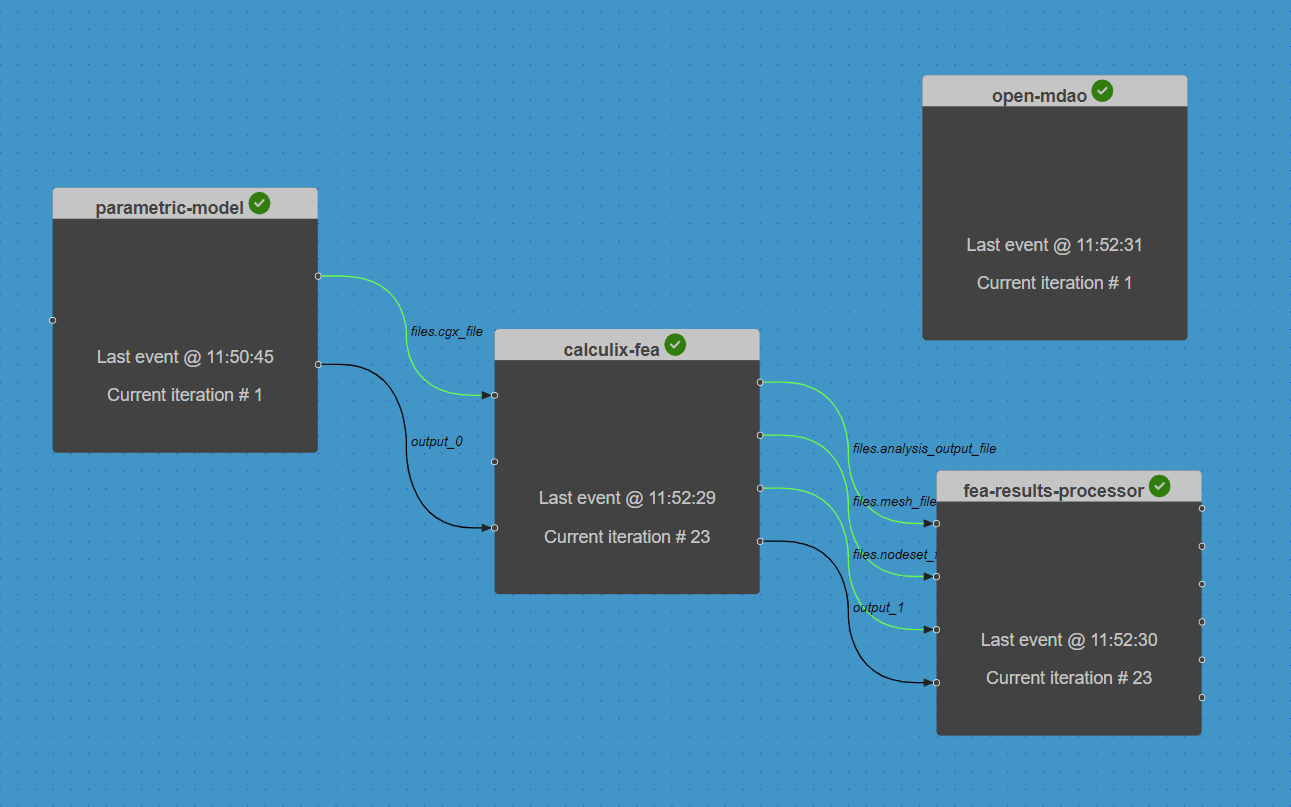 5.2.

Automating a design optimisation study#

The aim is to determine which composite fibre angle minimises the deflected wing incidence ("Ry"), whilst satisfying the design constraint on the maximum allowable vertical deflection ("Uz") of 6 cm maximum.

To answer this question, we can perform a design optimisation study. This example is based on the pure python implementation in Reference 1.
5.3.

Clean-up#

Delete your session by selecting New in the interface. It may take a minute or so for the Cloud session to be reset.